I remember this day clearly, 13 years ago, I was pregnant with my first daughter, and a few relatives had come over to visit us. Like all good Indian guests, they came laden with gifts, but what caught my eye was a basket full of oranges from Nagpur. I peeled one, and each segment literally melted in my mouth, the sweetest ever, farm ripened oranges that I had come across. Before I knew it, I had gobbled 9 oranges at one go!
My love affair with  oranges continues, and for those of you who have been following me on Instagram, you also know that I save every peel for my face packs and body scrubs. But does ingesting Vitamin C ( alarming quantities in my case !) protect your skin and give you the flawless dewy look you always crave for?
Why should you include Vitamin C?
As you read this, your skin is subject to ultraviolet radiation and pollution from various agents, couple this with a bad diet , irregular sleep schedules and stress and bam!! You have just accelerated your skin ageing process by degrading collagen and increasing oxidation of your skin.
Vitamin C is an extremely important component in the production of collagen, it helps rescue your skin from the effects of free radicals and helps maintain firm and youthful skin.
And unfortunately, while Vitamin C is a very important health nutrient, very little reaches your skin when you consume it orally. Hence applying a product topically with a good percentage of Vitamin C in it will benefit you greatly.
How does Vitamin C help with skincare?
1. Anti Ageing – Serums with Vitamin C stimulate collage production in the skin. Collagen helps soften existing lines and wrinkles and also prevents new ones from forming. Almost all anti ageing products contain Vitamin C in some form, but using a specific Vitamin C product is definitely going to give you that extra boost.
2. Hyper-pigmentation – Has sun exposure or even photo radiation give you a patchy uneven complexion ? Hyper pigmentation which is most commonly seen on your cheeks and forehead are a clear sign of sun damage, or sometimes are also triggered by stress and genetic factors. A good serum will clear these dark spots, however please do not consider Vitamin C as a "skin whitening" product and bank on it to give you a ghostly effect.
3. Acne Scars– While it is best not applied on active acne, Vitamin C is truly a miracle worker when it comes to clearing acne scars. Daily application of a few drops on the area, will greatly minimise the the colour of the scar and since it boosts collagen in your skin, it speeds up any kind of skin renewal process.
How to choose the right one?
A decade back, this golden serum was non existent in shelves, however today, you can choose from a mind boggling variety of Vitamin C serums in the market. But how do you choose the right one ?
Firstly, do a bit of research before buying anything, try and test the product at home to make sure it doesn't break you out or give you an allergic rash. Most stores are happy to give you a few samples to try at home, after all why would you want to waste your money on a full size product only to bin it immediately.
 A good vitamin C serum, will contain at least 10% of Vitamin C in it, anything less than that is absolutely useless.

Most serums contain Vitamin C in the form of L-Ascorbic acid, it is the most researched and tried and tested ingredient , however it is also very unstable. Which means that the product has to be stored in a dark and cool place, the bottle will mostly be a dark amber coloured one and sometimes may require refrigeration. 

 When it is applied on your skin, you may temporarily feel some form of tingling, however no burning sensation should be experienced. 

Your Vitamin C serum should definitely not have a citrusy smell or have an orange coloured hue, either of it means that fragrance has been added, or that the product has got oxidised due to heat and light exposure. 

Check the date on the product packaging , buy one which is as close to the manufacturing date as possible, Vitamin C products are notoriously known 

for getting spoilt.
My top two favourite Vitamin C serums
Over the years, I have tried my fair share of Vitamin C serums. Most did absolutely nothing for me, inspite of using it very diligently. A few were mediocre , and one especially required a lot of hard work – going to the refrigerator in my kitchen, every night to use it !
I was very tempted to buy the Skineceuticals C+ Ferulic, touted to be the the most popular in the world, but I have always believed that skin care needs to be affordable and easily available because you need to be using it consistently to see results.
Kiehls Powerful-Strength Line-Reducing Concentrate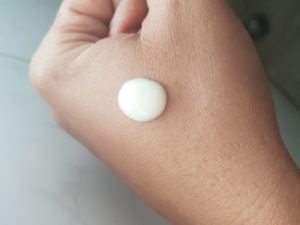 The name is a mouthful, and rumour is that one bottle of Kiehls Powerful Strength Line Reducing Concentrate is sold every minute all over the world- I'm not sure about believing this statistic, but I do believe that it is one of the best products that the skin care line has produced . Earlier the product contained only 10.5 % Vitamin C, but they recently revamped it to 12.5%, by adding 2% of ascorbyl glucoside which is also another derivative.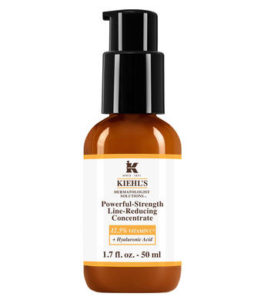 The product comes in a dark amber plastic bottle and the serum itself is a light yellow thick liquid which spreads easily on application. Take one or two pumps of the product and dot it over your face, as you apply it you will feel your face warm and tingly for a few seconds. The serum gives the skin an almost matte primer like finish and definitely needs to be followed up with a moisturiser.
I kid you not, I have used it for a month and the fine lines on my forehead have almost disappeared. As with all skin care products, consistency is key here.
Usage: The product says that you need to use it twice a day, however once is enough, considering its price !
Price: Rs.5100 for 50 ml. Buy it HERE
Neemli Hyaluronic & Vitamin C Serum
There is nothing that makes me happier than an Indian skin care product that gets it right. Neemli Naturals emerged in the market a couple of years back and they make 100% natural, cruelty free and completely plant based products.
The Hyaluronic & Vitamin C Serum is absolutely light and non greasy . The 12% Vitamin C combined with Niacinamide ( which is a natural vitamin B3 brightens skin tone) and Hyaluronic Acid ( which holds 1000 times its weight in water and gives you super hydrated skin without greasiness) restores a healthy glow to the skin and has awesome anti-ageing properties.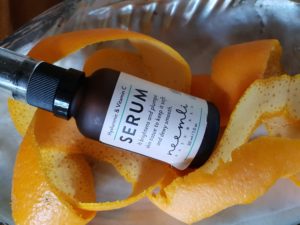 The product comes in a lovely dark glass bottle encased in a hard cardboard outer cover. I would recommend you retain this outer cover and store the bottle in it permanently to avoid spoilage.
And I can't even begin to tell you how wonderful it smells, again not artificially but with lemon, geranium and lavender extracts.
This brand has definitely proven its worth, in fact I used it for just a week on my acne scars and they lightened drastically by a few shades ( bloody hormonal acne !!).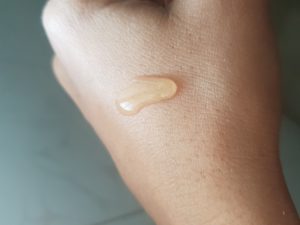 Usage: Use the product either day or night and layer it with moisturiser or other skin care products.
Price : Rs.2,250 for 30 ml. Buy it HERE
A word of caution with Vitamin C products- do not combine them with retinol based products. So if you use a retinol based treatment at night, use the Vitamin C serum in the morning.